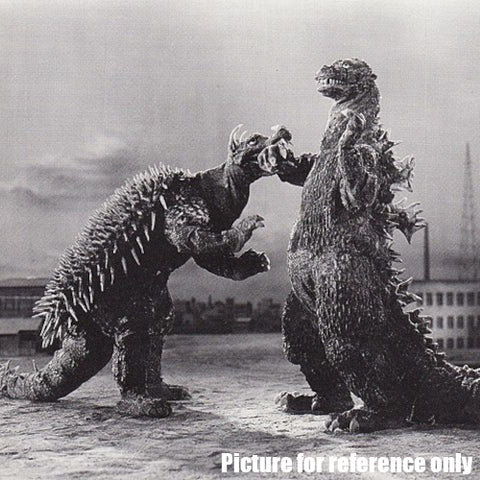 Anguirus (Bandai Movie Monster Series)
PRE-ORDER. RELEASE DATE: Late October 2023/November 2023
PRE-ORDER DEADLINE: Monday, July 31st

SHIPPING
This item ships for an estimated $8.99 fee to destinations in the continental United States. 

For international customers, customers in Hawaii and Alaska, and customers with PO Boxes, you may receive a PayPal invoice for additional shipping charges. If actual shipping is significantly higher that the estimated fee, you may be sent an invoice for additional shipping charges.

There is a non-refundable deposit (NRD) for this item. It is 15% of the total price. This pre-order cannot be cancelled. If there is an issue and you cannot pay for this item, you would lose the non-refundable deposit. Any additional payments would be issued as store credit.
Click AwesomeCollector.comGMK to join us on FaceBook! 
Learn more about upcoming releases and discounts at AwesomeCollector.com!
PRODUCT DETAILS:
Anguirus joins the Movie Monster Series from Bandai! 

SET CONTENTS:

PRODUCT MATERIALS:
PRODUCT SIZE: